Android App Development Company Ranchi, India
Jharkhand IT Services started offering custom mobile application development on the Android platform as soon as devices hit the market. Since its founding, we developed multiple custom solutions on the platform, from widgets to standalone applications, and enterprise-level applications with effective problems incurred. Here we monitor each and every milestone in the creation of any application, to provide best outcomes for our clients. We make certain that each customer is happy with the app and its customizations.
Solutions to all the Android App Development Needs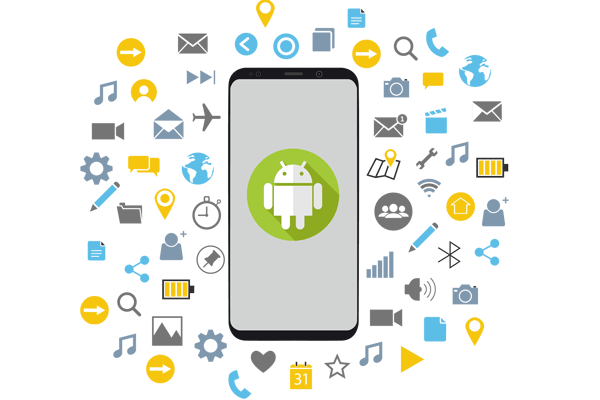 Jharkhand IT Services is a Ranchi, Jharkhand-based Android development company that provides Android application development in Ranchi and around the world. We deliver cutting- edge Android app production technology and Android app design tools to create the best Android app prototypes the best Android app prototypes that exceed consumer standards. We will address your individual needs and offer personalised Android app development to meet them. Our skilled and experienced team of mobile App Developers conducts extensive study and review of the client's market requirements and goals. Jharkhand IT Services provides highly creative Android Application Development Services. The facilities are of the highest quality and are reasonably priced. Our Ranchi-based Android App development company has made significant progress in creating Android applications for a variety of companies. As a result, as an innovative android app development company in Ranchi, we employ the strongest talent pool of android mobile app development developers in Ranchi.
Why is Jharkhand IT Services the Best choice?
Jharkhand IT Services is the best android app development business in India, and they can be counted on for any of their smartphone development needs. Jharkhand IT Services has created streamlined and client-centric android application development services that are challenging, innovative, and scalable, and that support any Android Smartphone. To date, we have represented a large number of clients across India, effectively meeting their hopes and market goals.
*A versatile team of Android app developers- Our Android App Development team is highly qualified and specialized in creating the best Android applications in a range of niches. Our Android App developers are not only professional, but they also work diligently to improve that the standard of their work is not compromised at any expense.
*Domain Experience- Our team has experience developing Android apps in a range of domains such as finance, business, music, entertainment, e-commerce, travel, healthcare, and security. Until now, we have represented a variety of businesses and clients. We welcome any challenge that comes our way and ensure that our developers pass with high honours.
*Latest Technologies and Software- We realise that technology is constantly evolving, and in order to keep up with the environment, we must keep you up to date. As a result, we create Android apps for our customers using the most recent android product creation technologies and tools.
Why Choose Jharkhand IT Services Android App Development Company India?
Over the entire app life-cycle, the company maintains complete accountability for its customers.
With an established track record of 5+ years in Android App Design and Development, it can guarantee 98 percent on- time delivery.
Interactions with staff members and clients.
Android software growth that is impressive and strong for startups to large enterprises.
Company procedures have been simplified as a result of the seamless software creation process.
Open form
To Top