Home
/ Search Engine Optimization
Search Engine Optimization
Search Engine Optimization (SEO) Services Company Ranchi, India
Jharkhand IT Services is the most reputable and well-known SEO firm in Ranchi, India. Since 2016, we have worked with zest and continuous excitement to deliver exceptional SEO results for our respected clients in India and throughout the world. We have served over 3000 clients and assisted them in growing their internet companies. To summarise, there is a lot more to Search engine optimization than catches the eye. Our off-page and on-page optimization services and techniques have withstood the test of time. We guarantee ranks for your website and company keywords with our SEO services.
We take care of All Search Engine Optimization Needs.
Our primary goal at Jharkhand IT Services is to assist businesses in ranking high for their keywords on search engines such as Google, Yahoo, and MSN. With Jharkhand IT Service's SEO strategy, you will always be one step ahead of the competition. Our SEO team creates campaigns using an integrated approach that combines content marketing, technical SEO, social media, and promoted techniques. As an online business owner, you may have numerous business objectives in mind. It might include increasing visitor traffic, enhancing SERPs, or generating leads. We have a strategy for any business achievement you desire to attain. If we can rank for our own Business keywords, it indicates that we will be able to rank you for your keywords. Our SEO strategy is separated into two parts: on-page SEO and off-page SEO. They collaborate to ensure the success of an SEO strategy and produce excellent results. On-page SEO focuses on improving our website's on-site features, whereas off-page SEO focuses on improving the authority of your website's content creation and backlink acquisition.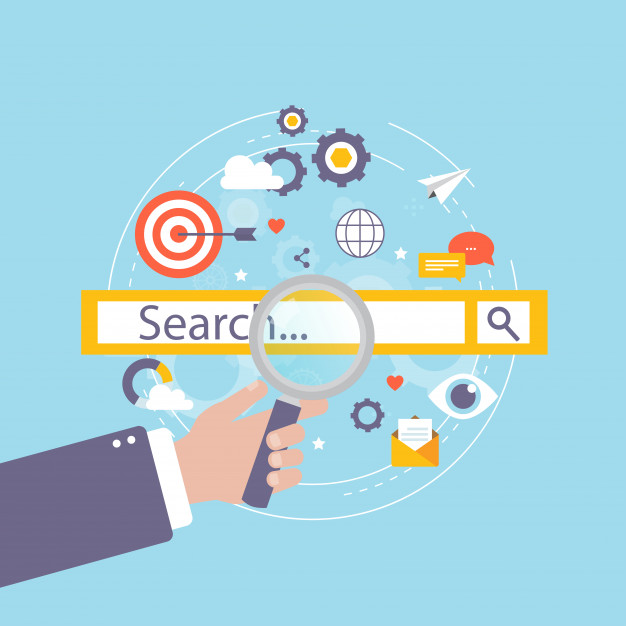 ON-PAGE SEO:
One of the most crucial parts of SEO is on-page optimization. The procedure comprises optimising the website on several levels to ensure that it delivers the correct signals to search engines. The foundation of any good SEO campaign is on- page optimization.
We provide the following optimization services:
Analysis and Research of Keywords
Optimization of Content
Analyze the Information Architecture
Navigation Improvement
Meta-Tag improvement
HTML Markup / Site Code
Social Inclusion
OFF-PAGE SEO:
Off-page SEO comprises establishing a website's online authority in its field. A reputable SEO provider should be able to optimise a website from an off-page standpoint. The method mostly consists of link building, social media marketing, content marketing, and blogging, among other things.
Creating authority links
Listings of Local and Global Businesses
Influencer marketing
Viral marketing
Content marketing
Distribution of Press Releases
Web 2.0
How Jharkhand IT Services Company, Ranchi India Proffer Search Engine Optimization (SEO) Service?
At Jharkhand IT Services, SEO professionals analyse your website to find bottlenecks and gaps to build a fine-tuned SEO plan. They create a comprehensive SEO action plan with the goal of achieving rapid results and measurable development. Our Best SEO service plan consists of efforts that aggressively push the ranks. We keep you updated throughout the strategy brainstorming process.
Every SEO campaign we implement is client-centered and unique. Because each customer we serve has unique demands, goals, and company histories, we as an SEO service provider ensure that strategies are in sync with the customer's long-term business demands.
The following are the primary pillars of our strategy:
1. Initial Evaluation:
We investigate the fundamentals of your business before commencing your SEO campaign. It pertains to the industry you service as well as the general competitive landscape you confront. The procedure is critical because it informs us about the projected time frame and degree of effort required to reach the desired outcome.
2. Website Evaluation:
Our website audit report includes small to severe website bottlenecks that are to blame for its poor performance. From crawl ability to site indexing and redirects to coding faults, our finest SEO specialists in India identify and correct them as soon as possible. The audit provides sufficient information about the SEO health of your website.
3. Keyword Investigation:
After our SEO team has completed the first benchmarking, we proceed with extensive keyword research. We brainstorm to identify the most effective sales-driving phrases and search queries for your company. This involved researching competition keywords as well as discovering new keywords for which to improve your website.
4. Content Marketing Strategy:
Following a 360-degree website assessment and keyword analysis, we, the top SEO Company in Ranchi India, will handle your website's content. Our content experts go deeper into the material and make immediate recommendations to increase traffic and engage your consumers. The goal of our SEO-driven content strategy is to create high-quality content.
5. Backlink Analysis:
Reaching the top of the SERPs is nearly impossible without a quantifiable backlink strategy. As a result, the top SEO Services India It is taken seriously by Jharkhand IT Services. We get high-quality authority links for your company from reputable publishers. Our backlink audit finds and removes bad links leading to your website. It goes without saying that it is completely free.
5. Local SEO:
We don't overlook "near me" search inquiries when optimising your website for worldwide competition. Our local SEO strategy opens up a plethora of chances for firms looking to target clients in their near area. To do this, we develop a local search campaign that focuses on local on-page SEO elements.
Open form
To Top