Home
/ Social Media Marketing (SMM)
Social Media Marketing (SMM)
Social Media Marketing Company (SMM) Ranchi, India
Jharkhand IT Services is a renowned social media marketing (SMM) firm that assists worldwide companies in engaging with their target audiences using premium social media platforms including Twitter, Facebook, LinkedIn, and others. With our tried-and-true social media marketing methods in place, we link companies more than ever before. Because social media channels are continually growing, our social marketing professionals ensure that your brand message is presented correctly. By developing a dedicated following, our social media strategy assists businesses in developing long-term consumer connections, increasing trust, and increasing revenue.
We make you famous on Social Media.
Our social media optimization specialists leave no stone unturned in their quest to identify the appropriate social media sites where your business is being discussed. They concentrate on the areas where more engagement is required. As a responsible social media marketing business, we are dedicated to increasing the reach of your business. We make your brand's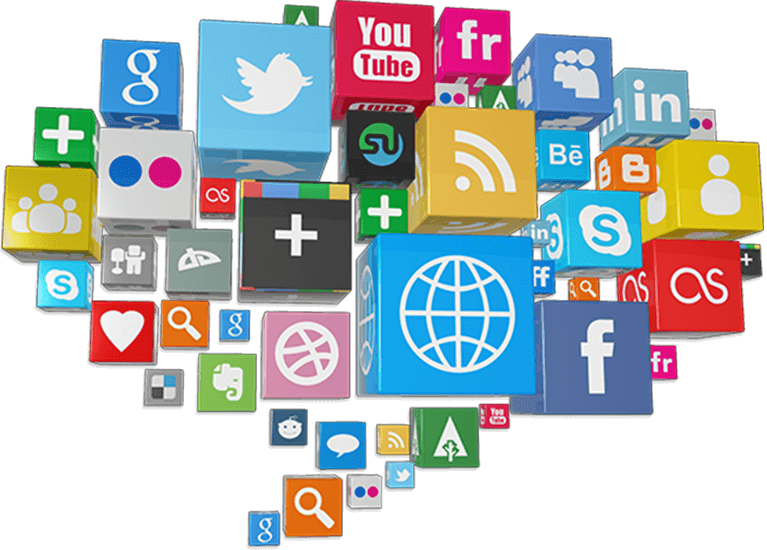 voice heard and help you realise the full potential of premium social media platforms and big bookmarking sites. With the numerous ways that Social Media Channels allow information to flow and communication to expand in mind, our SMM and SMO teams develop specific social media marketing plans that are backed up by a social media audit and competition analysis.
• Marketing on Facebook:
We enable the business to interact with their potential consumers on Facebook through Facebook marketing. Our Facebook marketers use tried-and-true marketing tactics to propel your company ahead on the world's most popular social media site.
• Twitter Promotion:
Allow us to assist you in marketing your brand on Twitter. Twitter is the second most popular social media marketing medium, which we utilise to engage users and followers, raise brand recognition, and drive conversions.
• Marketing on LinkedIn:
Our customised LinkedIn marketing programmes are designed to help you build your business by using this professional network. Our LinkedIn specialists use the power of LinkedIn to generate leads, create relationships, and raise brand recognition. LinkedIn is the most valuable tool in our social media marketing approach.
• Instagram Promotion:
We SMO professionals help you create your brand and expand your business with our Instagram marketing services. Our Instagram marketers develop extremely engaging content to significantly increase your Instagram followers and engagement. We handle everything from account management to content production and audience growth to reporting.
• YouTube Promotion:
Our customised YouTube marketing programmes take advantage of YouTube's increasing and engaged user base. Our YouTube team generates captivating video material to assist you in growing a new audience and expanding the reach of your business. This user-generated video material keeps your viewers interested.
• Marketing on Pinterest:
Pinterest allows companies to use social media marketing to increase their reach among shoppers. To fully realise Pinterest's potential, well-defined tactics supported by expertise are required. We have extensive Pinterest marketing experience and staff to handle your campaign.
Why pick Jharkhand IT Services in the Top 5 Social Media Marketing Company in Ranchi India?
Our social media managers work to promote and extend your network across multiple social media platforms. The goal is to market you as a viable business entity and bring in more individuals to expand your network. Your target audience is your brand's basic food. Your efforts will go unappreciated until you engage them. Our social media professionals will work with you to build and extend your network on various social media platforms. The goal is to market you as a prospective business entity and bring in additional individuals to help your network grow in popularity. Our social marketing efforts and activities are coordinated to obtain direct and impacted / suggested contacts.
-Examine Business Objectives:
Our SMM Services plan begins with an assessment of your company's goals. Analyzing the targets allows one to plan decisions that result in actual market outcomes.
-Examine Business Objectives:
Our SMM Services plan begins with an assessment of your company's goals. Analyzing the targets allows one to plan decisions that result in actual market outcomes.
-Examine Current Assets:
We audit the brand's existing social media footprint before implementing any social media plan. The audit can include the social media channels on which you are involved, the platforms that are producing the best results, and how well you are doing in terms of competition.
-Find the Right Customers:
Also, the best brand will go flat if it is marketed to the wrong demographic. We ensure that customers interested in your goods or services are reached through specific audience targeting.
-Determine Key Metrics:
We determine key indicators that determine the effectiveness of a campaign in the same way that we recognise company priorities. It is important to monitor these metrics to improve the bottom line.
-Make Interesting Content:
We know who your clients are and where they are right now. Now we're going to start creating and cataloguing entertaining content for your audience. Our brand developers concentrate on creating content that is relevant to the company's goals.
-Analyze and improve:
AThis is the last but most important phase in the social media marketing approach. This involves keeping track of and analysing the data. To understand the outcome, our social media experts closely monitor outcomes and interpret evidence.
Open form
To Top