Home
/ Custom Software Development
Custom Software Development
Custom Software Development Company Ranchi, India
Jharkhand IT Services is a custom software development business that guarantees to offer uninterrupted services and ready-to-use apps to their clients in order to maximise their clients' ROI. Gone are the days where jobs were completed by hand. The day-to-day operations of micro, small, medium, and large businesses are being digitised to improve profitability and reduce capital costs. Jharkhand IT Services' Software Development Services unit specialises in designing and creating simple yet powerful web applications. We collaborate closely with our clients from the beginning of the project. This assists us in understanding our customers' needs, from strategy and architecture to design and production. In a nutshell, we have end-to-end Custom Application Development services. The needs of our clients serve as the foundation for our staff, leading to a better product for you and a happy consumer for us! Our team still provides you with the right options.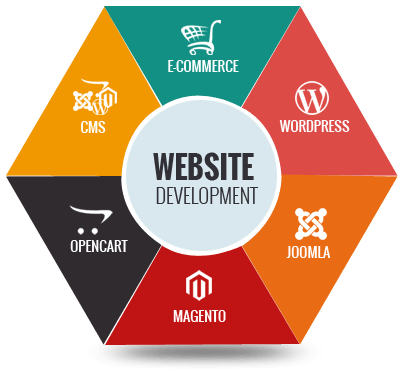 Why is Jharkhand IT Services the Best choice?
The robust software applications provided by Jharkhand IT Services allow you to outperform your competitors. Our exceptional technological assistance is available round the clock a day and is designed to eliminate server downtime problems. Custom product production is the ultimate guiding force in meeting the world's ever-increasing technical requirements. Evaluate the needs in view of industry dynamics to achieve the best custom software development solutions. Custom application creation strategies are expertly crafted to meet the requirements of the company. Our expertise is in the design, production, and testing of software applications. Our highly qualified technical team creates tools to meet the requirements of our customers. We work with our clients from design to delivery and execution of software apps, ensuring their full fulfilment.
Why pick Jharkhand IT Services Custom Software Development Company India?
We, at Jharkhand IT Services, prepare, design, build, and deploy custom applications to achieve your business goals, whether they be basic or complicated. Our PHP development team is continuously striving to create high-quality web application development solutions that provide rich and powerful user interfaces. We create custom software to suit the needs of various clients. Jharkhand IT Services has its own specialisation in different areas where it provides its clients with unparalleled services. With strong and industry-defined strategies, our experienced PHP development team offers extremely cost-effective solutions.
We provide custom software development services across a wide range of industry verticals and domains. We create cost- effective, timely, and dependable solutions to your business challenges. Our prototyping experts ensure that the User Interface is usable across all devices. Furthermore, our specialists guarantee the scalability, interoperability, and pace of your back end. Our services significantly support our customers by increasing their return on investment. To deploy end-to-end business systems, we ensure best-suited product development approaches, appropriate application management methods, and domain experience. We aim to do our best in integrating the most recent developments and methods for the most effective use of our applications.
Open form
To Top