Home
/ Responsive Website Design
Responsive Website Design
Responsive Website Design Company Ranchi, India
We are very passionate about our work and strive to meet demands by providing brilliant cutting-edge network, smartphone app, and device solutions. We take pride in being one of the best IT solution companies because we understand our clients' needs and have unique and knowledgeable IT services. Responsive web design optimises viewing experiences by rendering graphics and text easy to understand, allowing users to get the best experience possible on any computer. It is user-friendly, and it ensures that users using mobile devices see only the most important things. It benefits the company by increasing revenue, conversions, and customer scope while decreasing management time and costs. Flexible formats, Media requests, and Flexible media are the three core components of responsive website design. It has a smooth and versatile interface that automatically adjusts the material on the website based on the device's dimensions.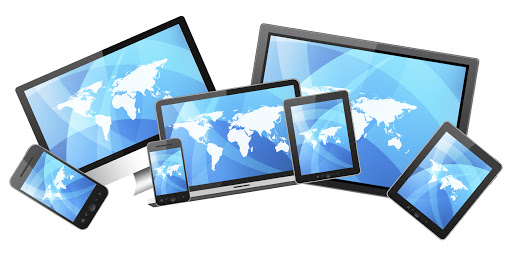 Why is Jharkhand IT Services the Best choice?
We also provided highly flexible, acquired Responsive Website Design services to clients in a wide range of industry lines of business, including healthcare, finance, and tourism, among others. The industries mentioned below are only a few examples. Regardless of whether clients are on their way to your site in a rush or the office from their job location, the client experience is continually evolving. A responsive platform gradually resizes the format for versatile, mobile, and work areas to ensure the site is simple to use on any device. Versatile web usage is expanding at an incredible speed, presenting huge potential. A website that isn't mobile-friendly may miss out on a significant number of market opportunities. Our professional responsive designs provide outstanding results for a workstation, phone, and mobile customers. A responsive website design ensures that each customer has a positive experience. Responsive web design will result in significantly more efficient in terms of development time and expense. The sensitive web development method enables you to streamline your online business on all devices in a single strategy. Without this solution, you'll be forced to spend time and money building a different flexible venue.
Why pick Jharkhand IT Services Responsive Website Design Company India?
We have the best Responsive Website Design services Ranchi in India by combining innovation, creativity, and coding expertise to produce the most excellent and business- focused outcomes. If you want us to build an excellent website from scratch or you want to recruit developers from India, Jharkhand IT Services will provide you with the best solution. Responsive design is the preferred choice for keeping the web both mobile-friendly and internet searcher friendly. In terms of SEO, a sensitive site will significantly boost your efforts and make it easier to capitalise on Google's 'variable first record' strategy. By making a site responsive to all screen sizes, you make it easier for web designers to understand. A responsive website allows you to make the most of a single system. Rather than designing a work area site and a separate flexible site, a dynamic web design combines the two, saving time and money. The unified system enables entrepreneurs to easily manage content and keep data consistent across all devices.
Open form
To Top